Ottawa Dental Office & Practice Centre
Technology
The speed with which dentistry evolves through the technology it adapts is truly remarkable. For our patients, some advances in technology are certainly more visible than others, be it digital imaging and X-rays or the integration of biolase lasers into general dentistry treatments. There is a whole other spectrum of dental technology that is routinely implemented but is much less visible to our patients.
The increased quality and the ease of use of our supplies, laboratory work, and materials make for a much more pleasant patient experience and yield superior end results. We carefully monitor the progress within the dental industry and then integrate those elements that we feel benefit our patients the most.
Best Practices
Like the technology, dental procedures, treatments, and techniques available to our Downtown Ottawa dentists are continuously evolving. Our team of experienced dentists and dental hygienists is actively involved in the dental community and in the continuing education programs that are available to ensure that our patients can benefit from the best practices in modern dentistry.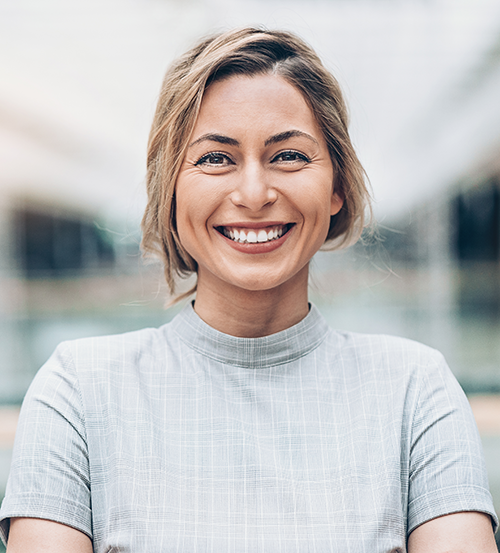 Personal Care
Personalized dental care is at the heart of we do, and providing top-quality dental services is always our primary focus. We understand how intimidating traditional dental clinics can be, which is why we strive to provide the patient experience that we ourselves would like to receive when we are in the dentist's chair. For us, that means that your busy schedules are respected, you are treated as individuals with names — not just patients with ID numbers, and that you are made to feel welcome and comfortable in your surroundings.
At Constitution Dental, Our Philosophy Is Simple:
Excel at providing quality dental care at our downtown Ottawa dental clinic through advanced technology and the implementation of the latest, proven best practices.
Excel at providing an outstanding patient experience by delivering personalized dental care and treating our patients the way in which we would like to be treated.
We are firm believers that one component without the other simply isn't enough, which is why we integrate both pieces in everything we do. Whether you visit our dental office for your routine general dentistry check-up or are here for a restorative dentistry procedure, teeth whitening treatment or any other dental service we provide, you can expect nothing less than a friendly and professional team of dentists at your service.
If you are a first-time patient at Constitution Dental, be sure to fill out our new patient form before visiting our dental clinic so we can get you in and out efficiently so you can get back to your busy schedule. And, if you've seen us before and are returning for another dental appointment, feel free to give us a call or request an appointment online!

General Dentistry
Our dentists are firm believers in the old axiom of an ounce of prevention being worth a pound of cure. That's why we emphasize the importance of proactive oral hygiene, regular dental check-ups, and addressing any dental issues as soon as they come up.

Cosmetic Dentistry
Advances in technique and technology have allowed the aesthetic appeal of cosmetic dentistry to shine through. At Constitution Dental, we are proud to provide teeth whitening services, porcelain veneers, composite bonding, and complete smile makeovers to give you the beautiful smile you deserve.

Invisalign
Invisalign® treatments consist of a series of transparent trays that gradually shift your teeth into their optimal position. Sometimes referred to as "clear braces," Invisalign has helped many teens and adults attain perfectly straight teeth without painful metal brackets.

Restorative Dentistry
The goal of restorative dentistry is to do exactly what the name implies: to restore the teeth to their original or optimal condition. At Constitution Dental, we are proud to offer dental implants, complete and partial dentures, dental crowns and bridges, and other restorative dentistry solutions.