Cosmetic Dentistry: The Perfect Marriage of Art and Science!
Dentistry, especially cosmetic dentistry in Ottawa, has always resided at the crossroads between the arts and sciences. Although the principal goal of any dental work is always improved tooth functionality, patient comfort, and oral health, advances in dental technology and techniques have allowed the aesthetic appeal of the end result to play a more prominent role. Book an appointment with our cosmetic dentists in Downtown Ottawa to see how we can improve the aesthetics and functionality of your smile!
About Our Cosmetic Dental Services in Ottawa, ON
Today, the resulting smile makeover cosmetic dental treatment options we are able to offer at Constitution Dental are truly stunning. Patients' teeth, gums, and smiles look healthier and more natural than ever, even if they've had extensive dental work done in the past. The dental labs that we have selected to partner with offer restorative dental services (i.e. dental crowns, dental bridges, inlays, onlays, etc.) with painstaking attention to reproducing the natural look. What that means is that you get a perfect-looking smile with a range of cosmetic dentistry technology built in to create a natural look — one that everyone thinks is the smile you were born with!
Our Ottawa Cosmetic Dentistry Includes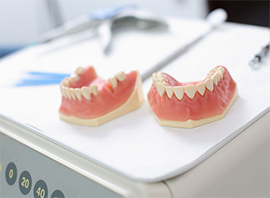 Porcelain veneers offer a non-invasive option to help improve the shape and/or colour of our dental patients' natural teeth!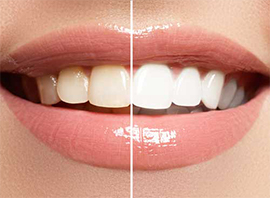 Make sure those teeth are as white as can be with a professional teeth whitening treatment or a take-home teeth whitening kit.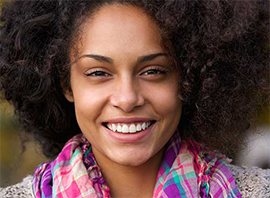 We are here to help you create a truly radiant looking smile, no matter what combination of dental treatments you require.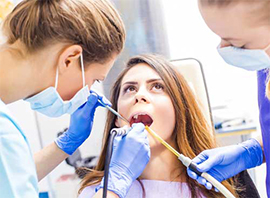 Composite bonding is a very simple cosmetic dentistry procedure that is done to help fix small fractures or imperfections in the teeth.