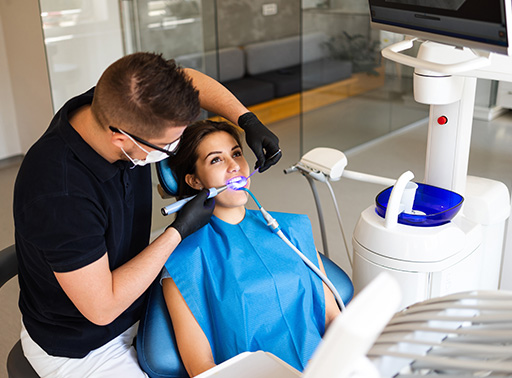 Eliminating The Margin Of Error With White Dental Fillings
Inlays and onlays are two types of dental restoration services that can be used to replace damaged parts of a decayed tooth in order to prevent you from having to undergo a tooth extraction. Dental inlays and onlays essentially represent the same type of tooth restoration, yet with one differentiation: an onlay covers or recreates the tooth's cusp (the natural protrusions at the corners of your teeth), while the inlay fits in between the teeth's cusps to reinforce the area and help prevent further decay. Interested in learning whether you'd benefit from inlays and onlays? Book an appointment at our family dental clinic in Downtown Ottawa!
Ottawa Inlays & Onlays: What's The Difference?
The main difference between dental inlays or onlays and the traditional tooth "fillings" is the fact that cavity fillings are done right in the office, while the inlays or Onlays are designed and manufactured in a dental lab. There are two significant benefits when considering inlays or Onlays versus the traditional tooth fillings to help restore a decaying tooth:
Durability – Inlays and onlays tend to withstand the wear and tear that teeth are subjected to better than traditional fillings, resulting in fewer visits to our dental clinic due to chipped or cracked fillings.
Protection –

 Inlays and onlays traditionally offer better protection against recurrent tooth decay than traditional "fillings" do, which is a result of their ability to form closer lines of contact between the 

dental restoration

 and the natural tooth (i.e. it forms a better seal).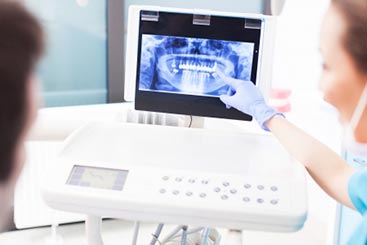 At Constitution Dental in Downtown Ottawa, we do everything in our power to save decaying teeth so patients don't have to undergo tooth extractions, which would require replacement with a dental implant, dental bridges, partial dentures, or any other additional procedure. Our dentists and dental hygienists believe that nothing is better than having healthy, natural teeth, which is why we offer a range of restorative dentistry procedures at our Downtown Ottawa dental clinic. These include inlays and onlays, dental crowns, dental bridges, and partial and complete dentures, which are all viable alternatives to tooth extraction if the decayed tooth still has the potential to be saved.