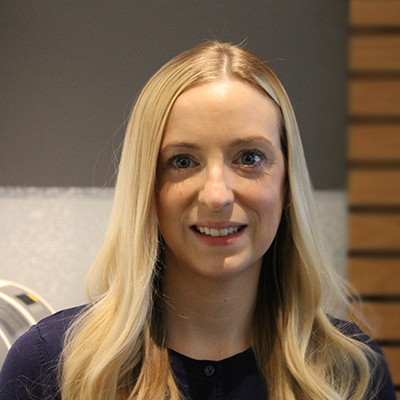 Dr. Kirsty Large was born in the United Kingdom where she lived there until the age of five at which point her family moved to Montreal, Quebec. She graduated from McGill University in 2008, where she received her Doctor of Dental Medicine. She then completed a General Practice Residency program at the Montreal Children's Hospital which she really enjoyed, as well as IV Sedation training at the Georgia Medical College. She moved to Ottawa in 2009, and has been practicing dentistry here ever since.
Dr Large is a certified provider of Invisalign. She is also a volunteer dentist for the Ottawa Mission Dental Program which aims to improve the dental health of Ottawa's homeless by offering accessible professional dental care. When Dr. Large is away from the office, she enjoys spending time with her husband Quintin and her children Jack and Chloe

General Dentistry
Our dentists are firm believers in the old axiom of an ounce of prevention being worth a pound of cure. That's why we emphasize the importance of proactive oral hygiene, regular dental check-ups, and addressing any dental issues as soon as they come up.

Cosmetic Dentistry
Advances in technique and technology have allowed the aesthetic appeal of cosmetic dentistry to shine through. At Constitution Dental, we are proud to provide teeth whitening services, porcelain veneers, composite bonding, and complete smile makeovers to give you the beautiful smile you deserve.

Invisalign
Invisalign® treatments consist of a series of transparent trays that gradually shift your teeth into their optimal position. Sometimes referred to as "clear braces," Invisalign has helped many teens and adults attain perfectly straight teeth without painful metal brackets.

Restorative Dentistry
The goal of restorative dentistry is to do exactly what the name implies: to restore the teeth to their original or optimal condition. At Constitution Dental, we are proud to offer dental implants, complete and partial dentures, dental crowns and bridges, and other restorative dentistry solutions.