Why Choose Constitution Dental?
Downtown Ottawa Dentistry & Family Dental Clinic
Efficient Dental Services
We have built our dental practice by understanding the unique needs of the people that live and work within the core of Ottawa Downtown. We have readily adapted our ways to fit in with the schedules of busy working adults who still prioritize their oral health, but don't have the time to travel to the outskirts of the city. To do this, we offer early morning appointments, last-minute notices of availability, speedy check-ins and check-outs, and email appointment reminders to make your dental visits as efficient as possible.
That being said, just because our patients appreciate efficiency does not mean that we would compromise the personalized care that we offer. Our team of friendly dentists and dental hygienists loves getting to know their patients – not only does it allow them to offer a certain continuity and consistent quality of dental care and services, but it also makes the time spent together all the more pleasant. In the field of dentistry, we understand how important it is to make patients feel at home, so you can bet that we will take the time to get to know you and make you feel welcome at our family dental clinic in Downtown Ottawa.
Depending upon your past experiences with downtown living, you may not always associate the word convenience with comprehensive dental services in Downtown Ottawa. Instead, you may envision things like traffic and poor parking availability. However, once you are fully immersed in downtown living, you come to appreciate the vibrancy of the downtown core and the convenience that comes with having everything in close proximity.
We have taken these two principles of downtown living and integrated them into everything that we do, from our general dentistry, teeth cleanings, and proactive oral hygiene recommendations to our restorative and cosmetic dentistry procedures. Just because we are in the healthcare industry does not mean that we can't offer a stimulating environment and an engaging experience — which is hard to find at any other dental clinic in the area.
At Constitution Dental, we make it possible for you to walk over from your office or home and enjoy a relaxing break while participating in "car-less" downtown living. Take advantage of the easy access to the OC Transpo Transitway that fronts Constitution Square and combine your trip in and out of work with your dental appointment. Extend your visit and enjoy lunch in one of the fine restaurants nearby or do some shopping – all within walking distance of our dental clinic. Make the most of the convenience afforded by visiting your local downtown dentist in Ottawa's Constitution Square.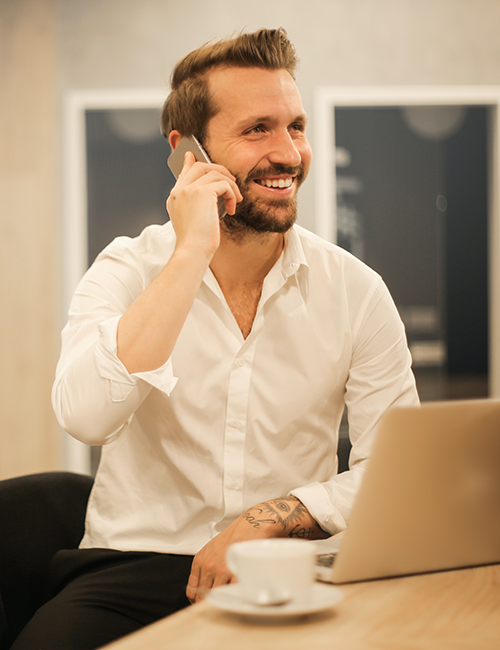 Who better understands the demands placed on your time and schedule when working downtown than a dentist that is located in the heart of Downtown Ottawa? Although some of our patients welcome the opportunity to break up their day with their dental visit, with our dentists and dental hygienists located in Downtown Ottawa, most of our patients need to keep their appointment times as short as possible. We understand!
In order to help our patients get in and out as quickly as possible, we encourage them to get all of the paperwork filled out online before visiting our dental office. We have streamlined the check-in and check-out processes to keep them as efficient as possible, and we abide by our schedules as much as humanly possible.
However, we will never compromise quality patient care by rushing through or cutting your appointments short. After 15 years of working with busy schedules, we have gotten pretty good at gauging time requirements. That being said, don't let your busy schedule get in the way of prioritizing your oral health, so give us a call or request an appointment at Constitution Dental online!

General Dentistry
Our dentists are firm believers in the old axiom of an ounce of prevention being worth a pound of cure. That's why we emphasize the importance of proactive oral hygiene, regular dental check-ups, and addressing any dental issues as soon as they come up.

Cosmetic Dentistry
Advances in technique and technology have allowed the aesthetic appeal of cosmetic dentistry to shine through. At Constitution Dental, we are proud to provide teeth whitening services, porcelain veneers, composite bonding, and complete smile makeovers to give you the beautiful smile you deserve.

Invisalign
Invisalign® treatments consist of a series of transparent trays that gradually shift your teeth into their optimal position. Sometimes referred to as "clear braces," Invisalign has helped many teens and adults attain perfectly straight teeth without painful metal brackets.

Restorative Dentistry
The goal of restorative dentistry is to do exactly what the name implies: to restore the teeth to their original or optimal condition. At Constitution Dental, we are proud to offer dental implants, complete and partial dentures, dental crowns and bridges, and other restorative dentistry solutions.